With the rising cost of gold, the popularity of silver jewelry is soaring! In this new section of our website you will find many of our best selling pieces in Sterling Silver. If you see a style you like but aren't crazy about the stones as shown, shoot us an email! As with the gold jewelry, each piece is made by hand, according to your preferences! You should allow at least two weeks for delivery, so if you need something for a special occasion, be sure to plan ahead! Prices on all pieces vary according to metal and stones.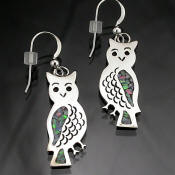 JM141 - $45
Sterling silver owl earrings with inlay in the wings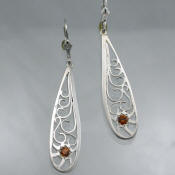 JM96 - $79
Sterling Silver teardrop earrings with small faceted stones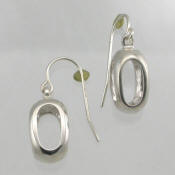 JM52 - $35
Sterling silver "cage" earrings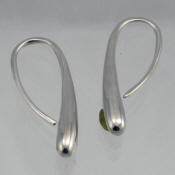 JE58 - $32
Slim and slinky sterlin silver drop earrings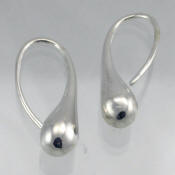 JE57L - $39
Sterling Silver drop earrings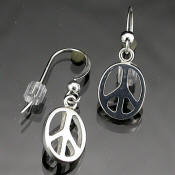 JE52 - $28
Sterling Silver PEACE earrings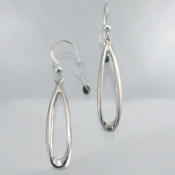 JE27 - $45
Beautiful elongated open teardrop earings shown in sterling silver.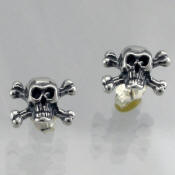 JE16 - $18
Tiny sterling silver skull and crossbone earrings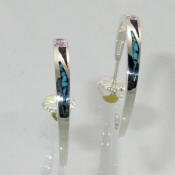 JE14 - $48
Sterling silver half hoop earrings with stone inlay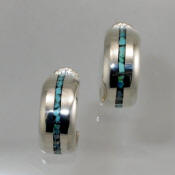 JE12 - $65
Wide sterling silver half hoop earrings with turquoise inlay